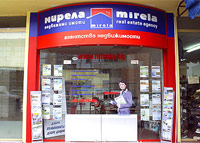 Properties in Sunny Beach, Sozopol and Primorsko ! We expect you in the offices of Mirela Real Estate agency offices on the south Black Sea!
On 01.06.2008 officially will be opened the offices of Mirela Real Estate Agency on south Black Sea .
For those who want to combine a nice sea holiday with investment opportunity, are available more than 20 000 offers for sale of real estates.
In our offices in Sunny Beach resort, town of Sozopol and town of Primorsko you will find information not only for all seaside projects offered by Mirela, but also all properties from the large data base. Mirela Real Estate agency data base includes holiday properties, golf properties, offers in the capital city Sofia and large Bulgarian cities, rural properties and business properties together with offers for investment projects for commercial
residential and holiday constructions in the whole country.
During you rest you can purchase a real estate no mater where in Bulgaria is located the property !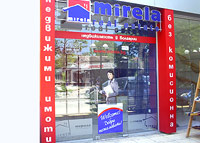 Our agents are there for you to organize all - the initial consultation for sale price, property viewing, preparation of all documentation concerning real estate transactions, legal assistance, opportunities for property management.
In the office of Mirela Real Estate Agency you can take advantage of our services including mortgage loans consultations.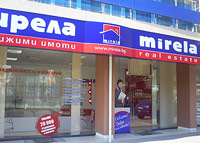 Thanks to the fruitful cooperation with leading Bulgarian and international banks and development companies most of the properties are offered for sale with NO COMMISSION, with secured mortgage loan and juridical attendance.
29.04.2008, News from MIRELA Real Estate Agency