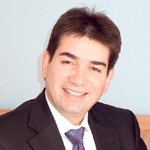 Dear colleagues,
MIRELA offers partnership to Real Estate Agencies from the country with recognized positions in their sphere of activity.
If you are interested in our proposal, please send us a short presentation of your company and specify the municipalities, where you perform intermediary activity.
I hope that this is going to be the beginning of a beneficial cooperation - working with us is easy!
Miroslav Hristov
Chief Executive Manager
e-mail: [email protected]
00.00.0000, DID YOU KNOW THAT ...